Welcome to Sat Insure
Sat Insure were established in 2009 and were the UKs first insurance specialising in Sky Boxes. In 7 years we have grown to be a genuine alternative to Sky's own branded product. Once your equipment is over 12 months old it becomes your property and if it does go wrong you will have to pay to fix it. This can be very expensive and inconvenient so a few pounds a week Sat Insure will protect your TV System. Click Here - to see what's covered.
We are Trading Standards Approved and over the years we have helped over 250,000 consumers. Our 5 out 5 customer feedback shows we provide an excellent and prompt service with 97% of problems solved the very next day. Don't take our word for it – Click Here - to read our reviews.
Sat Insure do not insist you fill in claim forms we can provide a helpful technical support engineer immediately so you do not miss any of your favourite programs. Technical faults are common and can be fixed over the phone, calls from landline lines are totally free of charge, no matter how long it takes us to assist. If a home visit is required we send our qualified engineers who will come to you to either repair your system or replace all faulty equipment, this is all included as part of your Policy.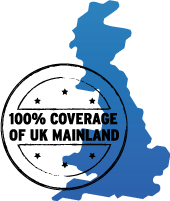 We Come To You Wherever You Are
TV viewing is so important, particularly in the dark, cold British winter months. So when you have a technical problem or your Sky box is playing up, you will want someone to come and fix it – quick!
Technology has really moved on over the last 5 years and we know how confusing the Digital systems can be and understand you may need phone or on-site assistance.